Radio icon, decades strong ROCK106 KEZE ("Nighttime Authority"), 105-7 THE PEAK, KHTQ ROCK94&1/2(Afternoons "The Freeway500"), and now THE legendary Z-ROCK (Hell's Canyon)
'The Freak' Has Been Unleashed!

FREEWAY500
Having voiced major concerts (Bravo Entertainment, Knitting Factory & Bill Graham Presents) TV (Fox/CBS/Spike/ABC/Comcast/NBC) events (WHR Motorsports/Arena-X/Monstertucks/Extreme Motorsports/NW Brewfest/Family Entertainment) to local radio broadcast services. (Seattle, Portland, Missoula/Billings, Tri-Cities, Redmond, Kalispell) live performance production, training and educational video used by flight-raining, fire & FAA Safety Teams; we offer quality, expertise and experience seen the whole world over.
State of art digital production studio boasting top of line HD capabilty, editing and graphics suites, Adobe, Avid, and Studio ™ technologies. Adobe Certified.
We are also utilized by Museum, Library, University and Historical societies for archival & restoration (JR MISS/NIC/Fred Murphy Foundation/WPA) projects. News and public events, weather, aerial, family timeline documentation. *On-line streaming and programming (NightOutRadio-NW) provide a unique cross-platform delivery satisfying today's on demand multimedia world.
And… WE CARE. We do life-line, family, reflections, restorations, profile & home-movie VHS-to-DVD and more!!! We can even save your home movies for generations to come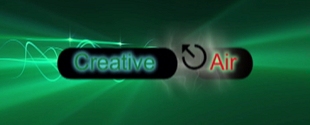 509-720-1512
————————————————————–
THIRD TIME nominated "Best In The Business" (2001, 2005, 2009) by industry giants AV-DELI!

Start Yer Engines!!! (Career highlights)

Born: Boston, MA.
1976, WGTR
Notable Radio: Traffic reporter (heard on 22 Boston stations) inc. WBZ Boston.
named the "Bizzarre Czar Of Boston's Cars!" (D. Brudnoy, 1988)
WYAJ Sudbury: "The 10,000 MilliWatt Rocker", Ops, AT
Host; "The Brainmelter Show" 1982-1988
WAAF/WFTQ  Worcester, Non-stop party service, 14-Q cafe
WEAN Providence, Mid-days (1st professional gig, 1987)
WLLH/WORC Lowell-Lawrence, Worcester
COX CABLE:  Host "One On One" & "Spokane Bed Races"
KVNI Coeur D' Alene: "North-Idaho Weather Girl"(sic)
ROCK106, 10-year 'Rock n' Roll Nighttime Authority', Remotes, Imaging & Talent
KXLY BROADCASTING, freelance segment  producer/editor, "Mosh-Pit Performances" etc.
ROCK 94½ Spokane, 10-year afternoons-"The Freeway500″ & Creative Services Dir.
Sweeps, IDs, Promos, Show elements. Remote Broadcast & Stage annc's.
District #81 & Coeur D' Alene schools-Broadcast Speaker.
EWU & N.I.C. Career-Shadowing for, and interning future BCs!
B-98 Imaging & Production
RoadNoise Productions (National Arena-X, Monsters, etc…)
TV Spots & Audio Production / Announcing
Audio Production / Restoration; CDA Historical Society, N.I.C. & Museum NI
Master Digital Restorations; Fred Murphy Foundation
Event Coordinator / Annual "Vets" Flight; (Logistics, Support & Navigation)
Amateur Aerial Photography (thanks to Spokane Airways)
V.O. "Let's Save America" by B. Dugdale (Audio Book)
Board Of Directors: Washington Pilots Association. (2009-2010)
Lighting up the afternoon dial on 94.5 since 1999, belting the rock, and lighting-up those tire-fires everyday on THE FREEWAY500. The station's "Creative Services" Dr. concocting all that wildest wacky stuff you hear 'between the songs' and behind the scenes! And THEN there's the DOWN Time:  also found (besides the airport, pre-flighting the Cessna) at area schools and career fairs, demonstrating 'waves', and describing skills and techniques used for great careers in broadcast.

Geoff Scott Production
& Air-Talent / Creative Services Director
(509) 710-1512 (ROCK
archive HERE
)
Posted on
October 11, 2012
| Posted by
Geoff Scott
|
Comment