AM/FM Air Talent (since 1983), Radio/TV production, imaging specialist, creative services director, concert promoter, pilot, writer, Washington Pilots Assoc Board Of Directors, Inter-mountain N.W. FAA FAAST REP, event coordinator, computer geek, glider lover & rock drummer, with beautiful wife (42yrs) and 4 wonderfully individual children. …I think that's it.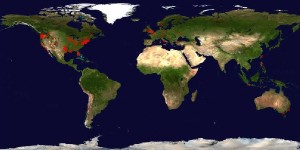 CONTACT INFO:
Geoff Scott | Create Your Badge

A/V & Post-Production AVAILABLE NOW!
TV/RADIO/EDUCATIONAL/NON-PROFIT/WEB
VOICE/TALENT/IMAGING/CREATIVE SERVICES READY TO ROLL

*DIGITAL PRODUCTION & DELIVERY* – Fast Turnaround

ADVANCED STATE-OF-THE-ART STUDIOS LOCALLY OWNED & OPERATED
AVID, ADOBE(AE/PS/PSP/APPLE/QUICKTIME) AVI/DV/DVD MASTERING, ARCHIVAL
Digital restoration and audio "clean-up" a specialty.
Posted on
April 22, 2013
| Posted by
Geoff Scott
|
Comment